Tata Hexa Off-Road Credentials Explored
The Hexa has some tricks up its sleeve to help it deal with the rough stuff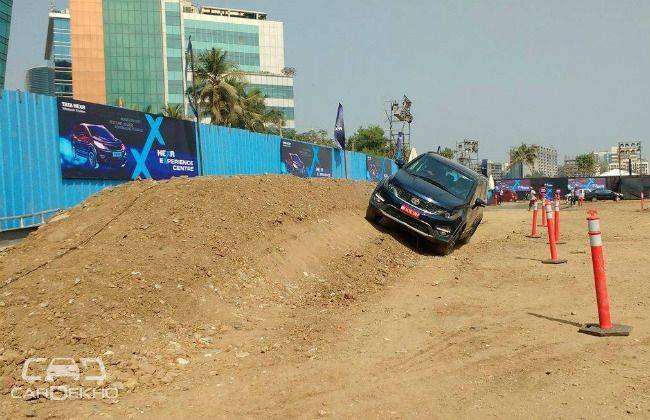 The Tata Hexa may seem like a regular people mover with some butch styling, but the SUV has some decent off-road cred too thanks to the optional four-wheel drive system, decent power and torque figures, and high ground clearance.
Here's a look at what the Tata Hexa has on offer for those looking to take the route less ventured:
Super drive modes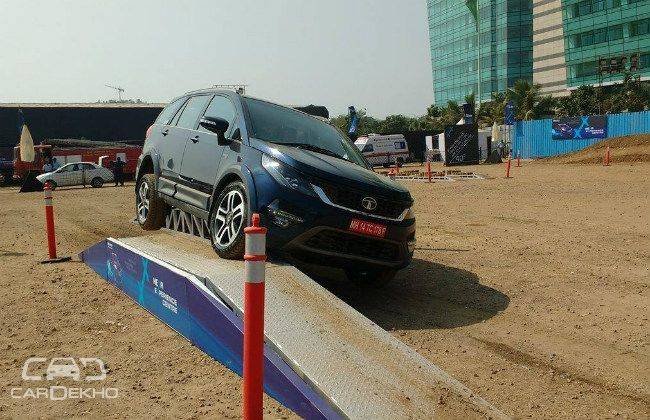 The Tata Hexa gets super drive modes – Auto, Dynamic, Comfort and Rough Road. These modes change how the all-wheel drive system kicks in, how the ESP intervenes and how the engine delivers performance. Rough road mode is particularly handy as it alters the engine map to improve low-end torque delivery while the braking performance is also tuned to deal with rough surfaces better, providing improved control over wheel lock-ups.
Ground clearance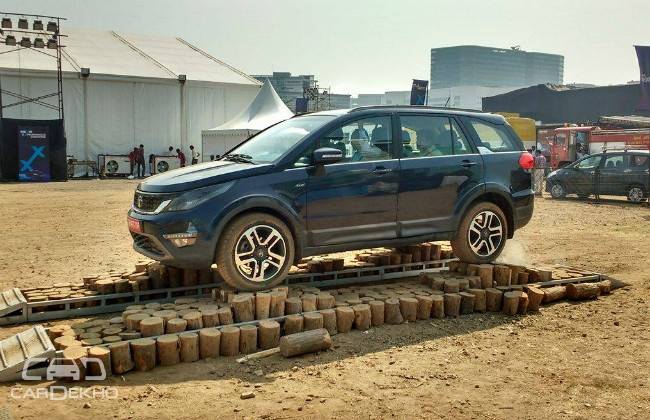 On offer with the Hexa is a healthy 200mm of ground clearance. While this is enough to handle the daily challenges of Indian roads, it's also adequate to deal with the tricky terrain you may encounter during those weekend trips to the farmhouse.
Additionally, if you've travelled extensively around India, you probably know that it isn't uncommon for smooth highway stretches to be interrupted by almost lunar surfaces out of nowhere; surfaces that can seriously damage the underbody. For this, apart from the ground clearance, you also have a proper metal engine guard underneath.
Did you check out the limited edition Tata Hexa Downtown? Read about it here.
Water-wading capability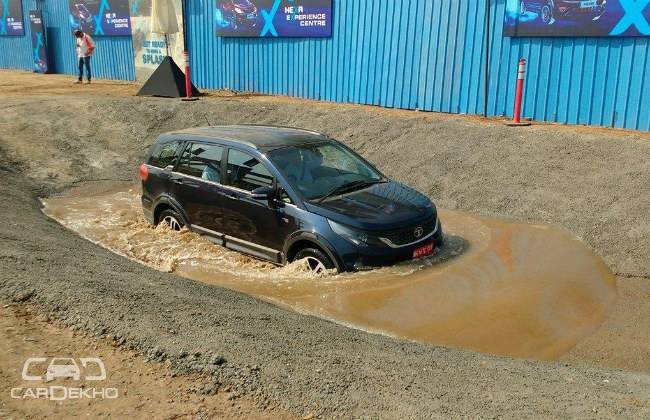 Every monsoon, most of our cities get water-logged and cars are often left stranded. The Hexa comes with a water-wading depth of 450mm, adding to its go-anywhere ability. So while this makes it capable of dealing with challenging river crossings, it also means you don't have to break a sweat if/when the street outside your house is turned into a river during the monsoons.
400Nm of torque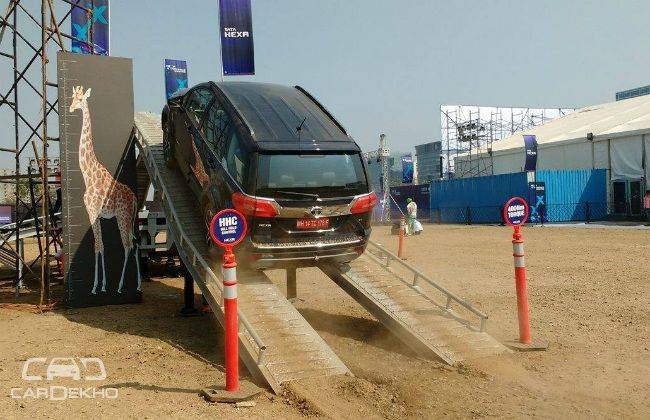 The car's 2.2-litre engine has 400Nm of torque on offer and it's delivered from as low as 1,700rpm. This means steep inclines are no problem for the Hexa as the crossover has enough grunt at its disposal to get going off the mark, without the need for too much revving. The healthy low-end torque also proves useful when there's a heavy passenger load being ferried.
Tech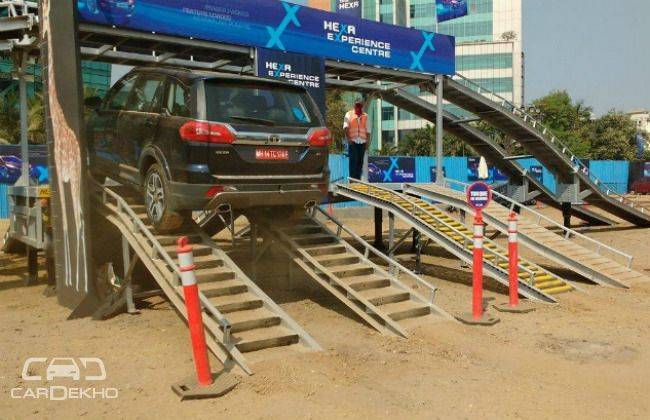 The Hexa comes equipped with safeguards like hill-hold control, hill-descent control, traction control and an electronic stability program (ESP) with roll-over mitigation, all of which, give the driver better control. For example, if you come up to a steep incline and have to stop, hill-hold will keep the Hexa in place for 3 seconds, giving you enough time to get off the brake and back onto the accelerator without rolling into anything behind you. Similarly, traction control improves the grip over slippery surfaces, so if one tyre loses traction, the power is redirected to a wheel that has better grip, preventing the car from getting stuck or going out of control.
News: Tata is readying a Hyundai Creta rival. Know more here.
So, while the Hexa isn't a hardcore offroader like the Thar or Gurkha, it's fair to say that it does have the credentials to deal with off-road conditions, making it a versatile and genuine crossover.
Recommended read:
Tata Hexa - Features, Specifications and More
6 Things We Would Have Liked To See In Hexa
Tata Hexa - Variants Explained
Toyota Innova Crysta vs Tata Hexa: The Apt Rivalry
Compare:
Tata Hexa and Toyota Innova Crysta
Watch Video: Tata Hexa Variants Explained
Further Research on Tata Hexa
You might also be interested in