MS Dhoni's Nissan Jonga: Top 4 Facts To Know!
The internet is going gaga over MS Dhoni's recent acquisition, a resto-mod Nissan Jonga, and it was imperative that we cleared the air about its origins
Nissan Jonga, a long-forgotten but capable military vehicle meant to take on the toughest terrains is making a comeback in the public memory thanks to the internet and obviously, it's new famous owner, MS Dhoni. Captain Cool recently bought a Nissan Jonga 1 Ton which has been restored and brought to life by SD Offroaders Nakodar, a restoration house based out of Jalandhar, Punjab. Here's all you need to know about MS Dhoni's Nissan Jonga 1 Ton in four simple points.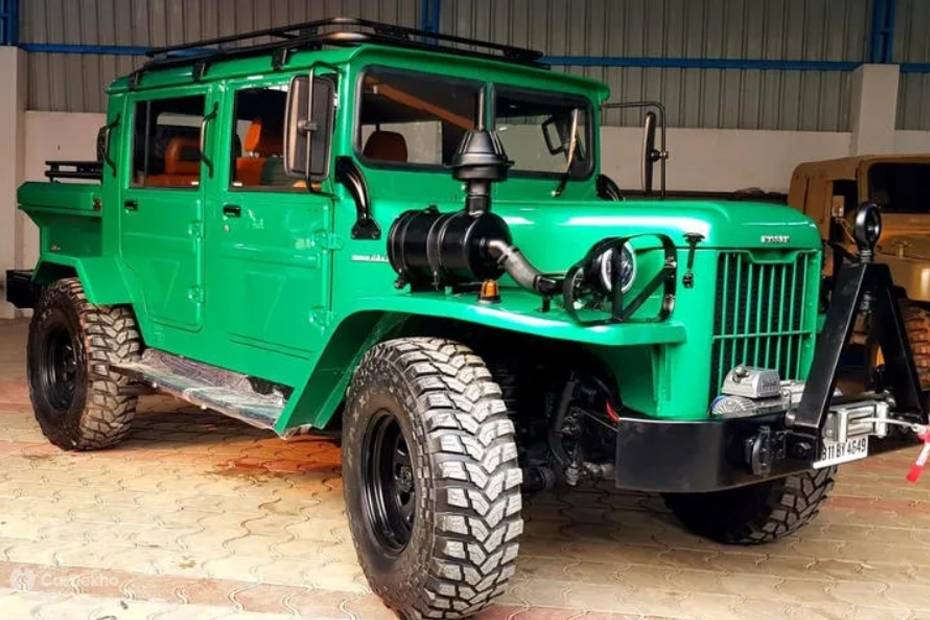 Origins
The Jonga built by the Indian Army was based on Nissan's global SUV called the Patrol 60. The latter was the result of the Japanese government's requirement for a sturdy vehicle that could repair a nation torn by the effects of World War II. It issued a contract for a Jeep-type vehicle that could be used by the military, police as well as fire and health workers.
After the first-gen 4W60 model was designed, tested and approved for these purposes, Nissan decided to rename it the Patrol and offer it to civilians in its home country as well as across the world. By 1951, Nissan began exporting the Patrol to other nations around the world and by the 1960s, the Indian Army registered its interest in building it on our shores for military use. It can be safely assumed that the Jonga, along with Nissan's 1 Ton Carrier (the one that Dhoni bought) and the 3 Ton Shaktiman truck helped keep post-independence India's borders safe and secure. The name Jonga comes from Jabalpur Ordnance aNd Guncarriage Assembly, the manufacturing plant for this revered off-road vehicle in India.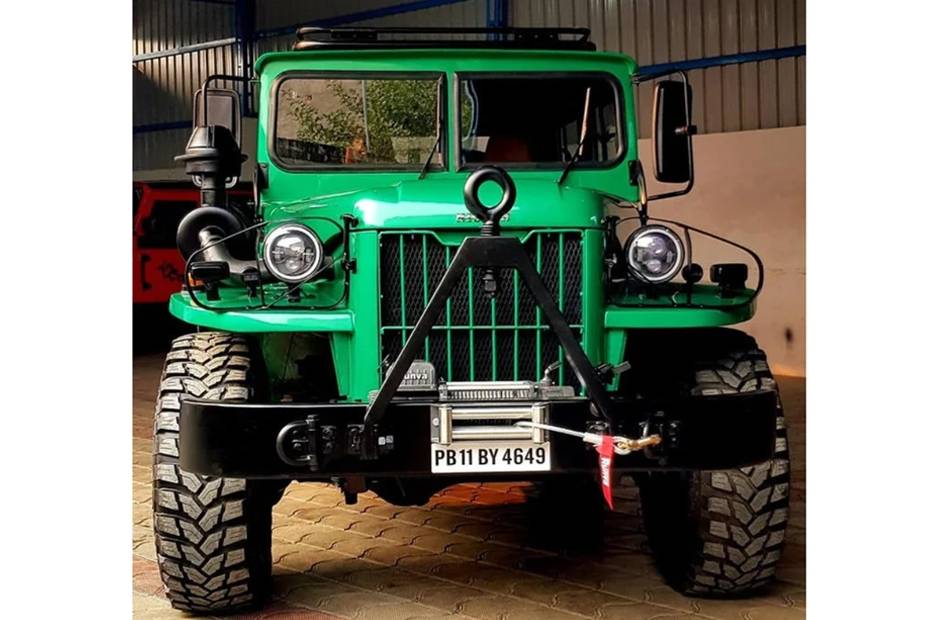 Exterior
This particular Jonga 1 Ton is finished in a bright shade of metallic Emerald Green and retains its retro charm but with a hint of modernity. It gets round LED headlights, an electric winch and snorkel for some hardcore off-roading, 17-inch steel wheels and large side steps for entry into its high set cabin. At the rear it gets a horizontally-mounted spare wheel, a tool kit and jerry can that makes it look ready to take on the toughest of off-road expeditions.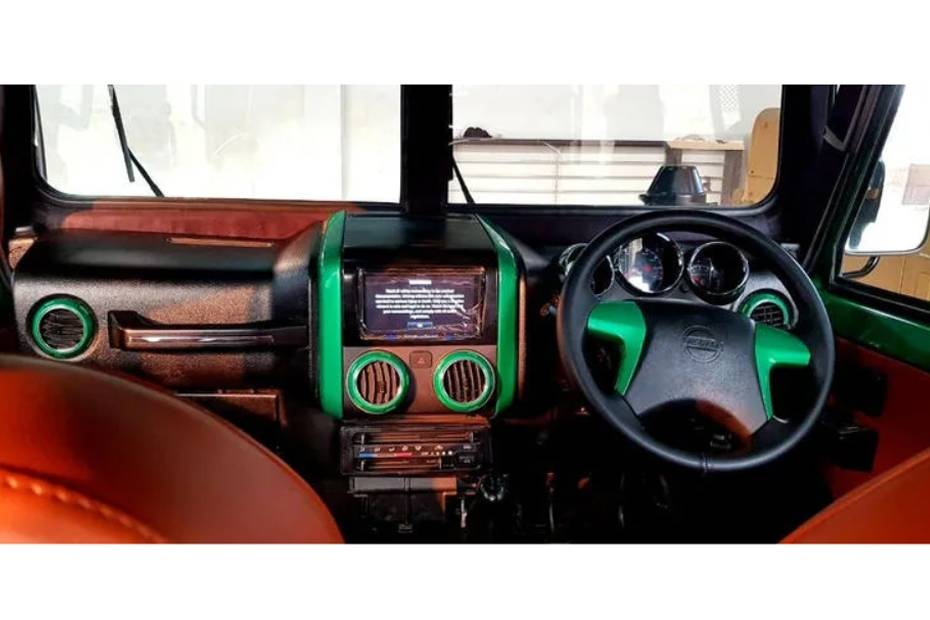 Interior
This Nissan Jonga 1 Ton model features a heavily refurbished cabin as it borrows parts from multiple donor cars. The dashboard is a straight lift from the Thar whereas the steering wheel seems to have been picked up from an old Nissan.
It gets modern basic amenities like an AC and power steering paired with feel-good features like leather-wrapped seats, powered driver seat, a touchscreen infotainment system and a sunroof, all sourced from the aftermarket.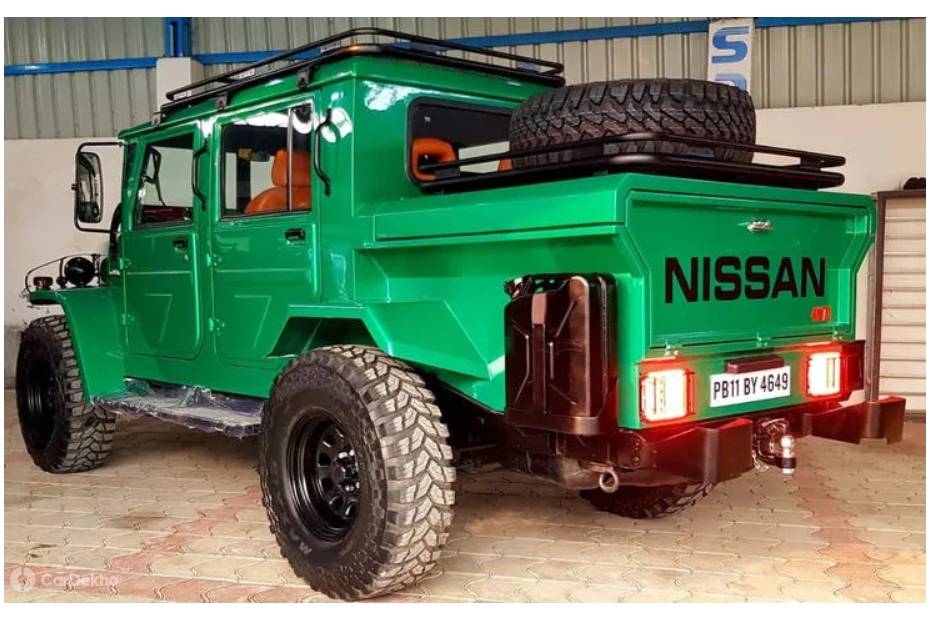 Engine
The technical specifications of the SUV aren't known but it is powered by a restored 6-cylinder petrol engine that should have the same 4.0-litre capacity as the original vehicle. Specifications of the earlier model were 112PS of power and 264Nm of torque. It had a 3-speed manual gearbox and a 2-speed transfer case with a 4WD system.
There's no denying the fact that Nissan Jonga is a special vehicle not just because of its looks and capabilities but also due to its heritage. And it's only natural for Dhoni, who is both a car enthusiast and an honorary Lieutenant Colonel in the Indian Army, to get this SUV home.
You might also be interested in